Blue Whale Press is an independent publisher of children's books that are sold exclusively through Amazon.com and Follet School Solutions.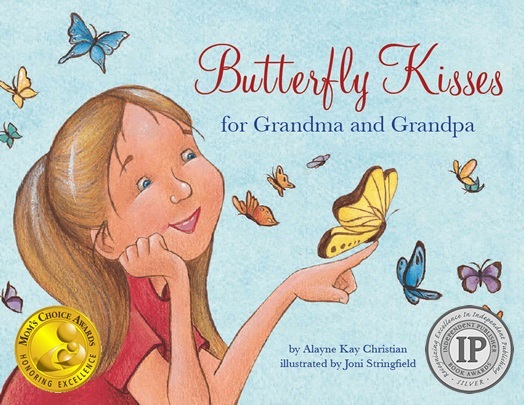 Winner of the Mom's Choice Award for children's picture books, and an IPPY silver medalist, Butterfly Kisses for Grandma and Grandpa tells the story of a bond between a grandchild and her grandparents. Emily loves visiting her grandparents where she is showered with affection and enjoys the freedom to eat sweets, stay up late, and help Grandma in the garden. When Emily's visit with her grandparents ends, she's saddened by thoughts of missing them. To comfort her, Grandma gives Emily a book that teaches her to use her imagination, memory, and natural surroundings to help her feel close when they are apart. In a surprising role reversal, Emily comforts Grandma by sharing her own secrets for staying close
A wonderful gift for long-distance grandparents, long-distance grandchild, Grandparent's Day, Mother's Day, Christmas, Grandma, grandchild, military children, also a good book to help children deal with death, or being apart from long-distance loved ones.
Watch the book trailer or buy it now at Amazon.com.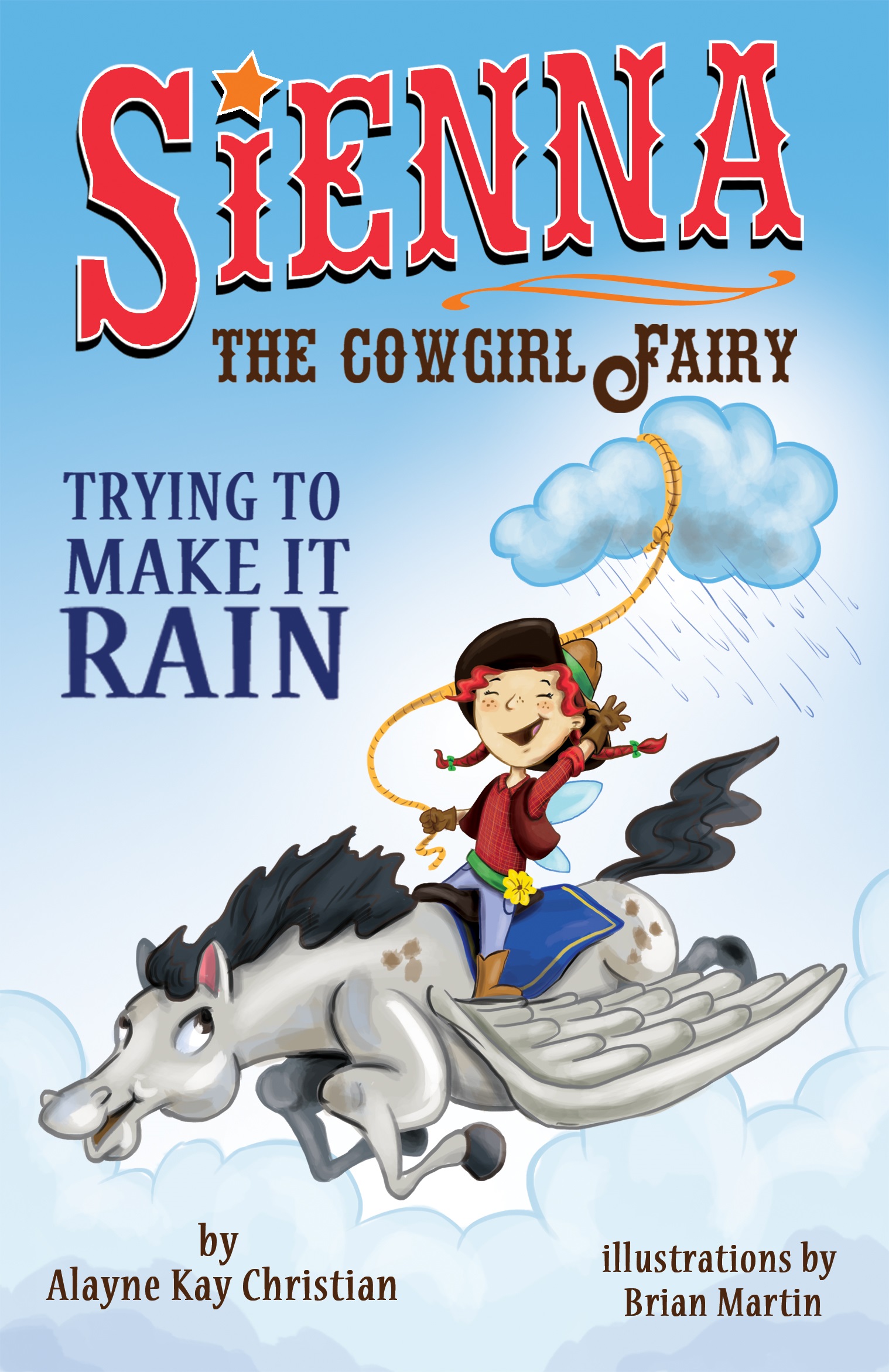 While it isn't our own imprint, we're raving fans of Alayne Kay Christian and are compelled to promote Sienna: The Cowgirl Fairy. This chapter book series set in Grayson County, Texas tells a story about Sienna, who is not your normal cowgirl. You see, she is half human and half fairy! But Sienna wants nothing to do with fairies. When her ma sends her to fairy camp instead of cowgirl camp, she ain't none too happy. Not only must she deal with cliquish fairies who reject her spunky spirit and outspoken ways, she must also noodle out how to help Mother Nature end the Texas drought. Can Sienna balance cowgirling with some tried 'n' true fairy skills to both fit in and make it rain?
A fun book for anyone who has interest in cowgirls, fairies, magic, horses, weather, or Texas. In addition to being delightfully entertaining, this book may help children learn tolerance with the message that people who appear to be different than you are can be very much like you. It may also help children who are struggling with identity.
Watch the book trailer or buy it now at Amazon.com.
This book is an imprint of Clear Fork Publishing.
Contact Us
We are currently closed to new submissions, but you can contact us via email at .