Blue Whale Press is an independent publisher of children's books sold through retail and trade distribution.
We have several titles coming out during the next year by various authors and illustrators, so watch this space for updates.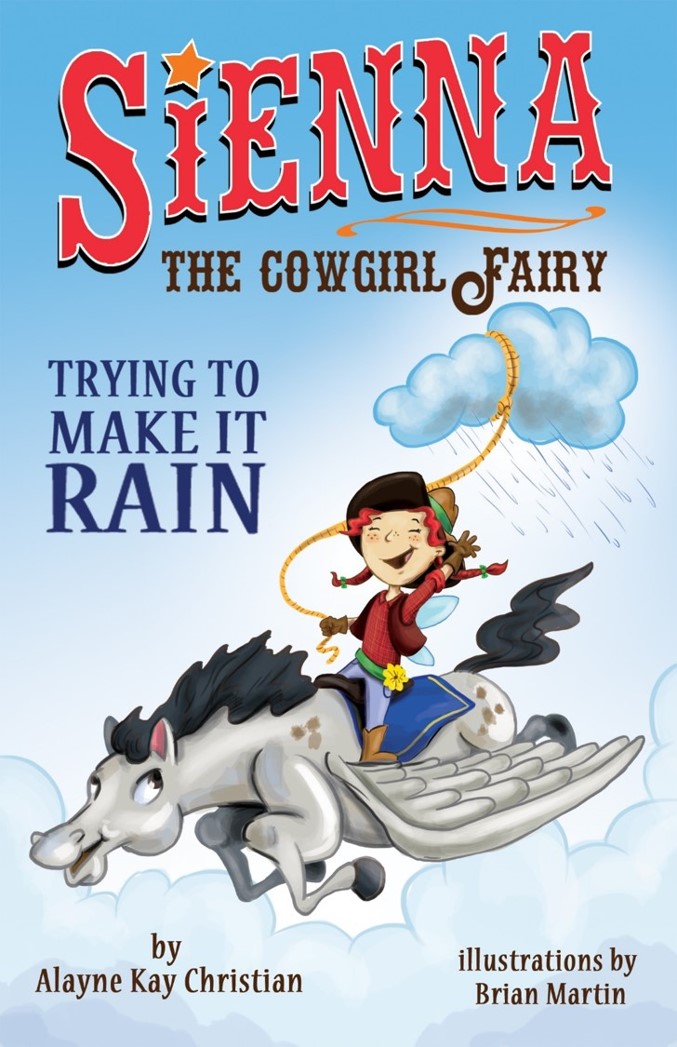 Recently Released!

As an award winner as soon as it left the pen, Sienna, the Cowgirl Fairy is the first in this chapter book series. Sienna is not your normal cowgirl, for she's half human and half fairy. But Sienna wants nothing to do with fairies. When her ma sends her to fairy camp instead of cowgirl camp, she ain't none too happy. Not only must she deal with cliquish fairies who reject her spunky spirit and outspoken ways, she must also noodle out how to help Mother Nature end the Texas drought. Can Sienna balance cowgirling with some tried 'n' true fairy skills to both fit in and make it rain?
A Reader Views Reviewers Choice Award and a fun book for anyone who has interest in cowgirls, fairies, magic, horses, weather, or Texas.
Available in hardcover (978-0-9814938-5-5) and soft (978-0-9814938-6-2)
168 B&W pages / Ages 7-10
Buy it now, or purchase it through Amazon.com, Barnes & Noble, Booktopia, or look inside here.
You can watch the book trailer here.
Written by Alayne Kay Christian, and illustrated by Brian Martin.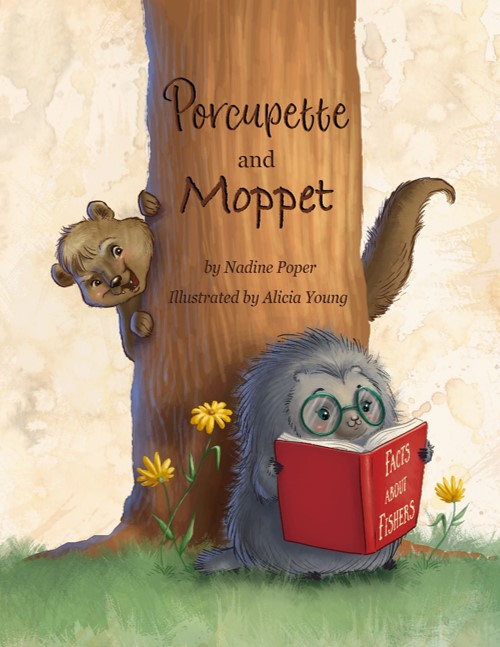 Coming June 2019!

Porcupette loves to spend days alone in the quiet forest reading. But when Moppet, a bumbling predator, comes along with his silly antics and non-stop rambling, Porcupette's sanctuary is turned topsy-turvy. When Moppet finally makes his move, they both get a big surprise that suggests Moppet should read more, and Porcupette should listen more carefully. Alicia Young's delightful art brings even more life and humor to Nadine Poper's fun and educational story about a porcupine, a fisher, and their natural relationship in the wild.
Available in hardcover (978-0-9814938-3-1) and soft (978-0-9814938-4-8)
A 32-page picture book for ages 4-8.
Written by Nadine Poper, and illustrated by Alicia Young.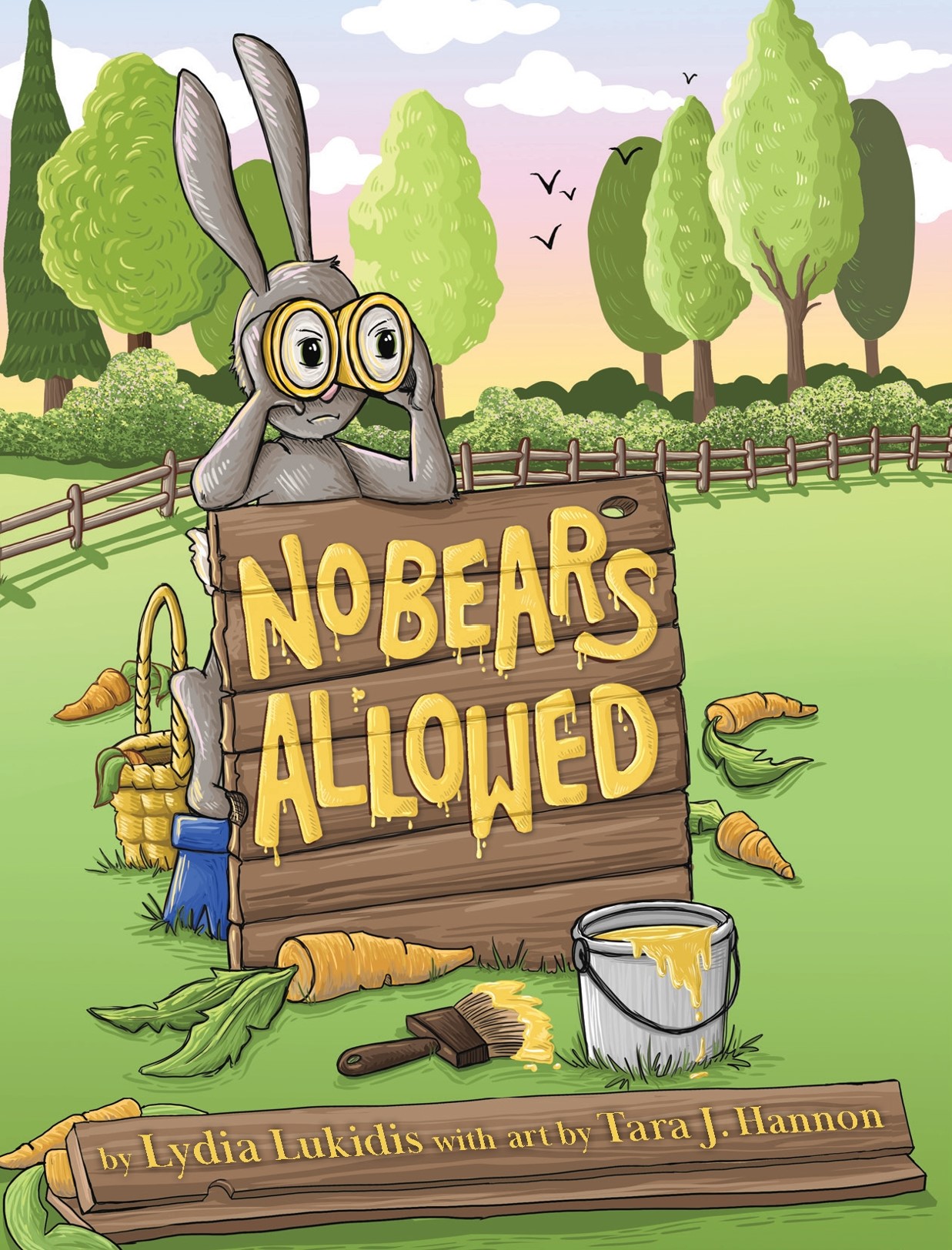 Coming June 2019!

Rabbit is afraid of many things, but most of all he's afraid of gigantic, monstery, BEARS! The very nervous Rabbit is soon confronted by his worst fear who appears to be far more interested in making new friends than causing Rabbit any real harm. Despite his apprehension, Rabbit agrees to join his jovial new acquaintance for dinner, but wait a minute . . . is Bear planning to "have" Rabbit for dinner? In this tender story about a very nervous rabbit and a lovable bear, Rabbit discovers that things aren't always as scary as they seem, and sometimes you may just have more in common with others than you think.
Available in hardcover (978-0-9814938-9-3) and soft (978-1-7328935-0-4)
A 32-page picture book for ages 4-7.
Written by Lydia Lukidis, with hilarious artwork by Tara J. Hannon.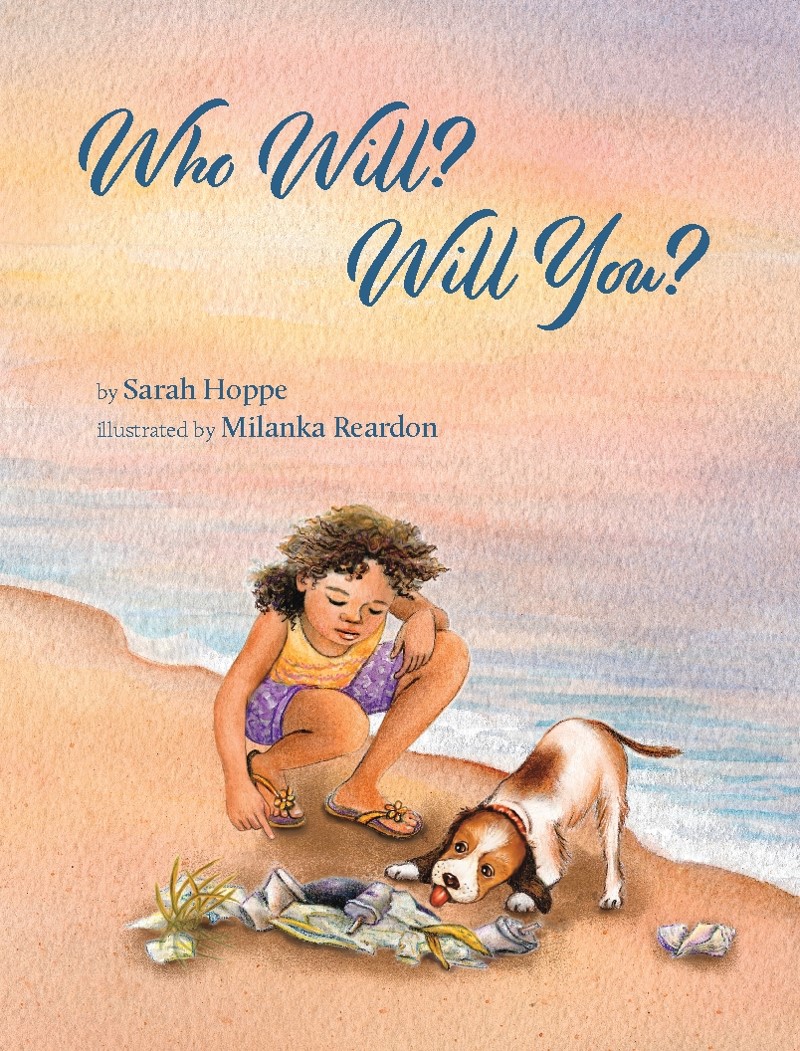 Coming June 2019!

Lottie makes an unusual discovery while beachcombing one day. She's found a pup, but it's not your ordinary pup. She quickly decides that she needs help to care for it, but from whom? After spending most the day searching for someone who can care for her new find, and getting no takers, Lottie learns that it will take a special person to care for her very special pup. Children are kept guessing throughout this beautifully illustrated story what kind of creature Lottie has found while learning about nature's different kinds of pups along the way.
Available in hardcover (978-1-7328935-1-1) and soft (978-1-7328935-2-8)
A 32-page picture book for ages 4-8.
Written by Sarah Hoppe, and illustrated by Milanka Reardon.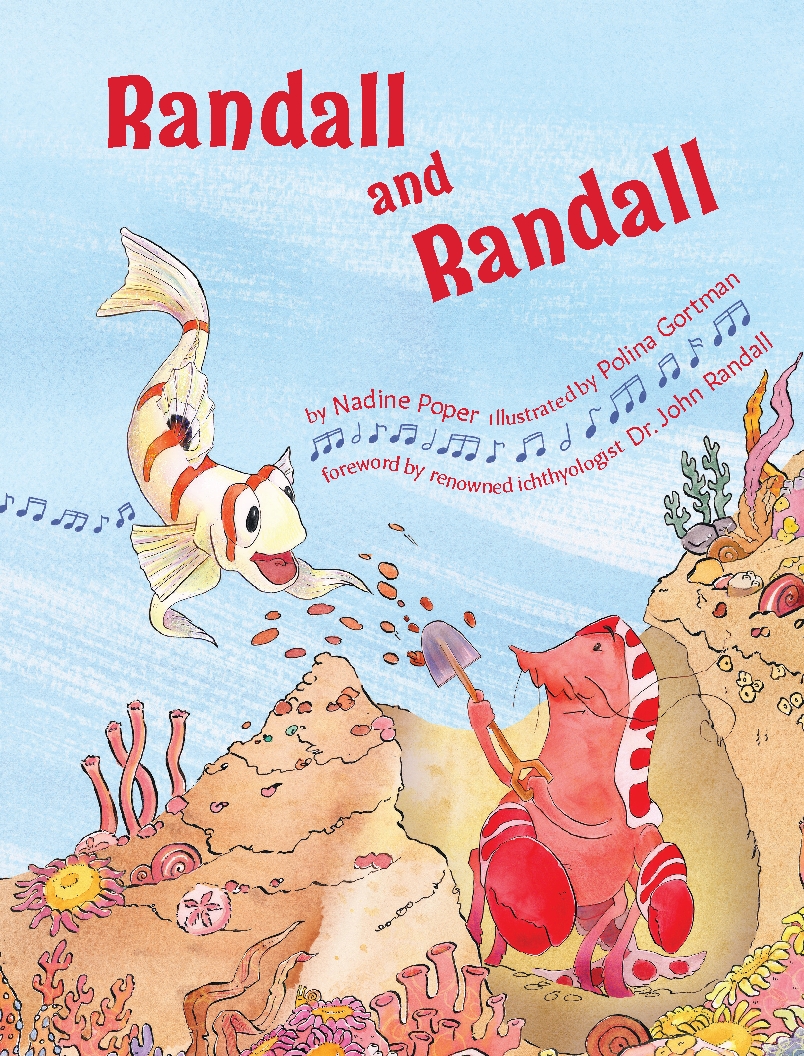 Coming July 2019!

Randall, the pistol shrimp, is a master at excavation. Randall, the goby fish, is his skittish, yet happy-go-lucky watchman. The problem is that both have quirks that drive each other bananas until one day their relationship is driven to the breaking point. This very funny informational-fiction story about one of the sea's naturally-existent odd couples illustrates how certain species depend upon their symbiotic relationship for survival. It also shows children how two very different beings can embrace each other's peculiarities and become best of friends.
Available in hardcover (978-0-9814938-7-9) and soft (978-0-9814938-8-6)
A 32-page picture book for ages 4-8.
Written by Nadine Poper, with very creative art by Polina Gortman.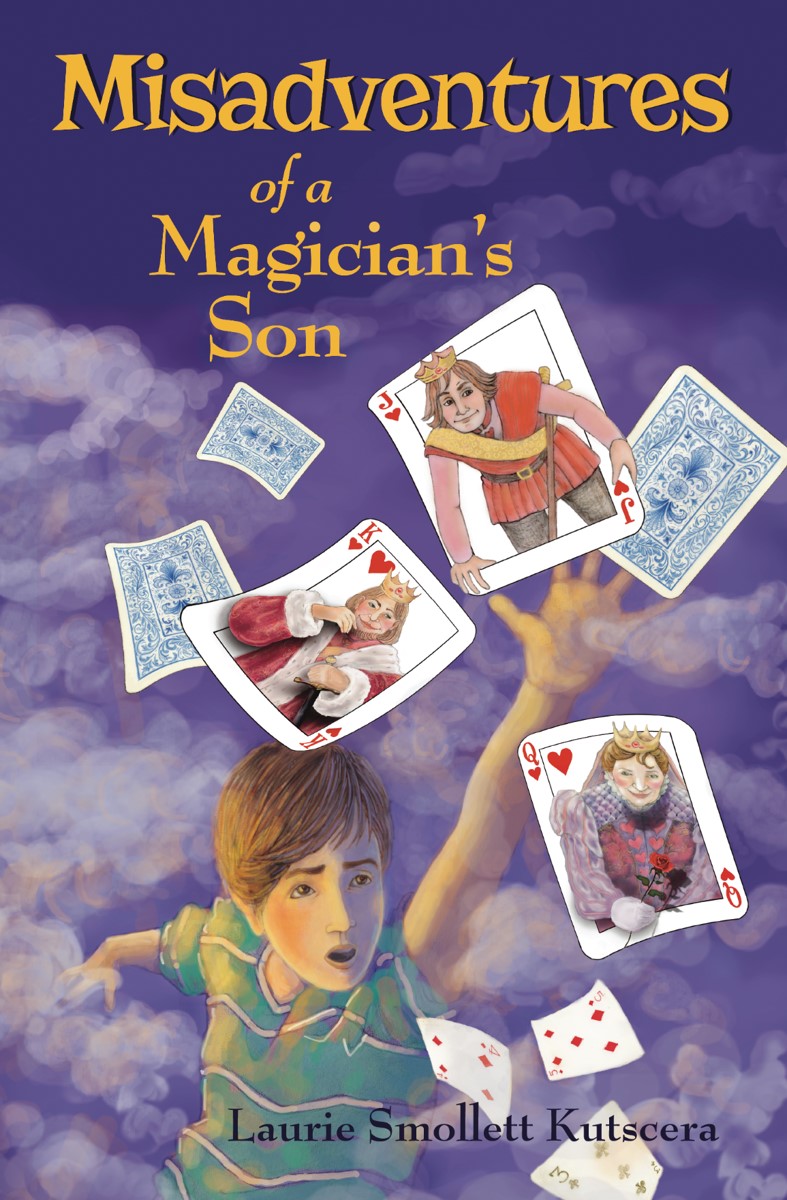 Coming Fall 2019

Twelve-year-old Alex was taught illusion by the best. Misadventures of a Magician's Son tells the story of Alexander Finn's personal journey dealing with the death of his father, a celebrated magician, and the extraordinary gift he left behind. Uprooted from his childhood home for the seemingly hokey town of Orchard, Maine, Alex refuses to unpack and wants nothing to do with his new surroundings. But when he discovers an unusual deck of animated cards tucked in the back of his father's old desk, things begin to unravel and Alex's true adventure begins.
Available in hardcover (978-1-7328935-3-5) and soft (978-1-7328935-4-2)
A middle grade book for ages 8-12.
Masterfully written and illustrated by Laurie Smollett Kutscera.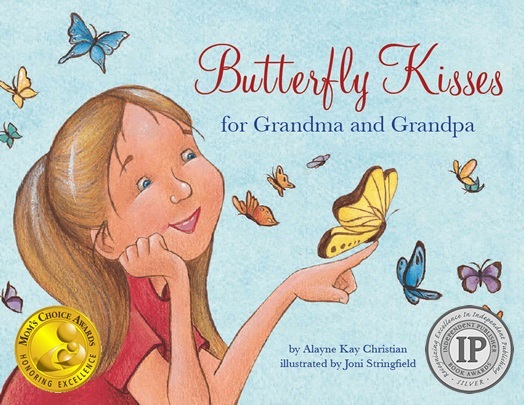 Winner of the Mom's Choice Award for children's picture books, and an IPPY silver medalist, Butterfly Kisses for Grandma and Grandpa tells the story of a bond between a grandchild and her grandparents. Emily loves visiting her grandparents where she is showered with affection and enjoys the freedom to eat sweets, stay up late, and help Grandma in the garden. When Emily's visit with her grandparents ends, she's saddened by thoughts of missing them. To comfort her, Grandma gives Emily a book that teaches her to use her imagination, memory, and natural surroundings to help her feel close when they are apart. In a surprising role reversal, Emily comforts Grandma by sharing her own secrets for staying close
A wonderful gift for long-distance grandparents, long-distance grandchild, Grandparent's Day, Mother's Day, Christmas, Grandma, grandchild, military children, also a good book to help children deal with death, or being apart from long-distance loved ones.
Watch the book trailer or buy it now at Amazon.com.
Available in hardcover (978-0-9814938-0-0)
Written by Alayne Kay Christian, and illustrated by Joni Stringfield.